Climate crisis reducing land's ability to sustain humanity, says IPCC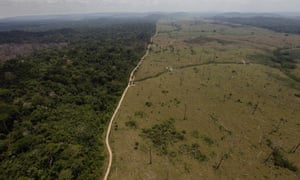 "One of the most stark conclusions in the IPCC report is that soil, upon which humanity is entirely dependent, is being lost more than 100 times faster than it is being formed in ploughed areas; and lost 10 to 20 times faster even on fields that are not tilled.
"The report recommends strong action from governments and business, including ending deforestation and enabling new forests to grow, reforming farming subsidies, supporting small farmers and breeding more resilient crops. Many of those solutions, however, would take decades to have an impact, the IPCC says.
"Consumers in rich nations could act immediately by reducing their consumption of intensively produced meat and dairy foods – products that have a huge environmental impact."
FULL STORY published August 8, 2019 via The Guardian