Oktoberfest 'produces 10 times as much methane as Boston'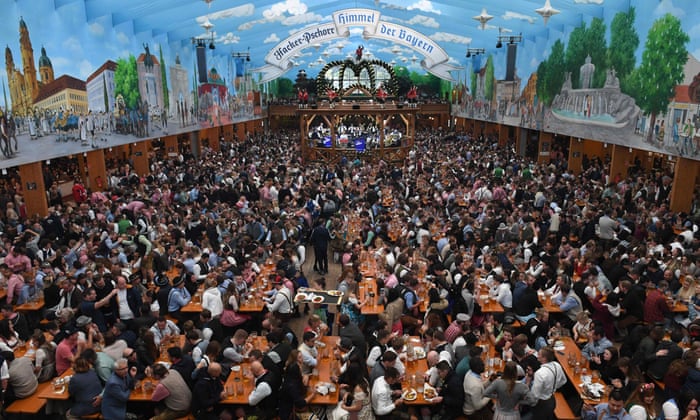 "Researchers at Technical University in Munich walked and cycled around the perimeter of the festival last year with mobile sensors aloft. The instruments found the event emitted nearly 1,500kg of methane – 10 times the amount that wafted off Boston, Massachusetts, in the same period.  . . .
"The scientists attributed most of Oktoberfest's emissions to leaks and incomplete combustion in cooking and heating appliances. Though an appreciable part of the rise in the gas, about 10%, was attributed to the flatulence and burps of attendees. . . .
"More than six million people visit Oktoberfest each year and make their way through more than seven million litres of beer, 100,000 litres of wine, half a million chickens and a quarter of a million sausages. . . .
"Chen believes the work can help festival organisers draw up policies to reduce their methane emissions. The study concludes the releases of methane are high enough for major festivals to be considered greenhouse gas sources in local emissions inventories."
Full article originally published October 27, 2019 on The Guardian.