School climate strikes: 1.4 million people took part, say campaigners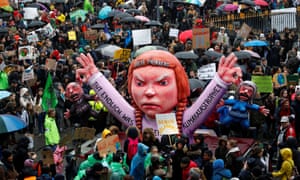 "'People keep asking me "What is the solution to the climate crisis?". They expect me to know the answer. That is beyond absurd, as there are no "solutions" within our current systems.
"'We need a whole new way of thinking. The political system that you [adults] have created is all about competition. You cheat when you can because all that matters is to win. That must come to an end.
"'We need to start cooperating and sharing the remaining resources of this planet in a fair way. We are just passing on the words of the science. Our only demand is that you start listening to it, and then start acting.'"
FULL STORY published March 19, 2019 via The Guardian