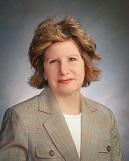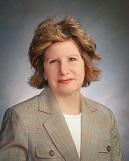 Mary Jo is recognized for her leadership in providing public transportation services in Beaver County.  The discussion below provides a glimpse of the way she manages the BCTA with a constant eye to introducing sustainable innovations.
Q. What is a trend of note regarding public transportation and sustainability that gives you great optimism for BCTA's role in serving the community? Please give an example of a sustainable business practice that BCTA has implemented.
A. Public transportation seems to be important to more people; especially the younger demographic who prefer to walk, bike, and ride buses and trains. Many of them prefer not to even own a car. However even non-riders see the value of public transportation.  During the past year the majority of ballot initiatives [referendums for funding public transportation] were approved all over the country.  This has been a trend for the past decade as our highways get more and more congested, impacting quality of life and of course, our environment.
With such positive trends in public transportation comes a greater interest in transit oriented development and sustainability practices.  More and more communities are inviting participation by transit agencies across the Country, including our Region, to help create a vision for a more vibrant and sustainable community.  BCTA's Transit Revitalization Investment District Project (TRID), funded by PADOT and the Department of Community Development, led to such a vision for Rochester, the hub of Beaver County and the location of BCTA's transportation center.  The Rochester Roundabout was the infrastructure improvement recommended in the TRID study.  It replaced a six legged intersection with extreme traffic delays (including BCTA buses) that resulted in significant congestion and pollution.  The Roundabout proved more environmentally friendly, opened up the downtown area, and improved overall community aesthetics.  Other roundabouts are now being considered throughout the Region. In the transit industry, we call these types of projects "Smart Transportation".
Of course, buses need to be environmentally friendly as well.  Compressed Natural Gas (CNG), hybrid vehicles (diesel/electric) and all electric vehicles are advancing at a rapid rate.  Almost all transit agencies in Pennsylvania are expected to be converted to CNG over the next few years.  BCTA will have over half its fixed route fleet converted by 2018.
The outlook for public transportation is most definitely a positive one.  New partnerships, new technology, and a new way of thinking about the role of public transportation means our communities can rebuild with sustainability in mind.