Priorities & Progress
We draw the connections between all the issues that matter.
---
> 50%
Of current employees want their workplace to do more to increase diversity
Source: Glassdoor, 2020
---
$2.7 billion
Potential for annual environmental benefits if our region switches to clean electricity
Source: "A Clean Energy Pathway for Southwestern Pennsylvania" Ohio River Valley Institute, 2022
Photo credit: Yuhan Du
Addressing our region's urgent
sustainability priorites
Among many opportunities to advance sustainability in
southwestern Pennsylvania, improving social equity and addressing
climate change are the most urgent.
Social Equity Progress
Social equity is fundamental to creating sustainable communities and organizations. Learn how to advance your organization or community's progress on diversity, equity, and inclusion.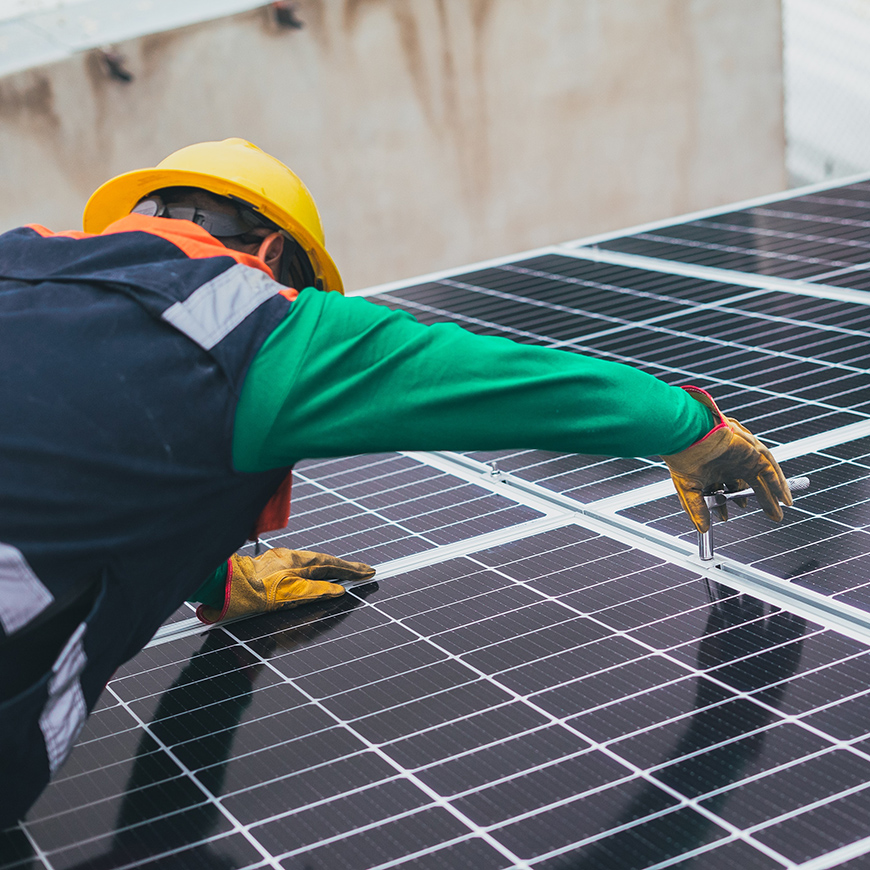 Carbon Reduction Progress
Climate change is one of the most important sustainability issues of our time. Learn about our region's key priorities and next steps, and how reducing carbon is a critical factor.
Addressing our region's urgent sustainability issues
Sustainable Pittsburgh is making progress on these issues through strategic collaboration and engagement, developing frameworks and tools with which our region's decision-makers can assess and take action.
We take a comprehensive approach to advancing sustainability in our region. A transition to a circular, decarbonized economy is imperative for our region. When viewing this approach through the lens of sustainability, we see that this is inextricably connected to social equity in numerous ways, for instance, through equitable workforce development.
Social equity takes place when everyone has the opportunity to engage, prosper, and reach their full personal and professional potential.
Decarbonization is the reduction of carbon emissions from human systems and activities. Carbon emissions are generated by activities such as coal and natural gas-fired power plants, vehicles, and certain agriculture practices. A circular economy is one where instead of discarding products as waste after they are no longer useful, the material is used for the manufacturing of new products.
Recognizing the interconnectedness of sustainability topics takes practice, but is essential to our ultimate success.
More About Sustainability
Sustainability is a comprehensive approach that simultaneously integrates social equity, environmental stewardship, and economic prosperity in decision-making. There are many different topics that relate to sustainability. For example, the level of resource conservation, health and wellness, and community and network building are all indicators of sustainability.
Sustainable Pittsburgh has identified impact tags to organize our work and measure impact. We've mapped these tags to the United Nations Sustainable Development Goals, a global framework for advancing more inclusive and resilient societies. We use these impact tags to track actions taken within our recognition programs. This enables us to identify in which areas progress is being made, and which areas may have less activity. With this knowledge we can further tailor tools and resources to help our program participants.