Celebrating 25 Years with Sustainable Pittsburgh
Igniting Change for a Better Tomorrow
THANK YOU for joining Sustainable Pittsburgh for our evening of celebration as we marked 25 years of impact and honored those who help make our work possible. Here's to 25 years of igniting change for a better tomorrow!
Thursday, May 11, 2023
4:30 PM – 8:00 PM
Guests arrived at the Kimpton Hotel Monaco Pittsburgh at 4:30 pm to mix and mingle over delicious hors d'oeuvres and libations. The extraordinary sounds of MCG Jazz pianist Craig Davis and friends filled the room and set the tone for this commemorative occasion.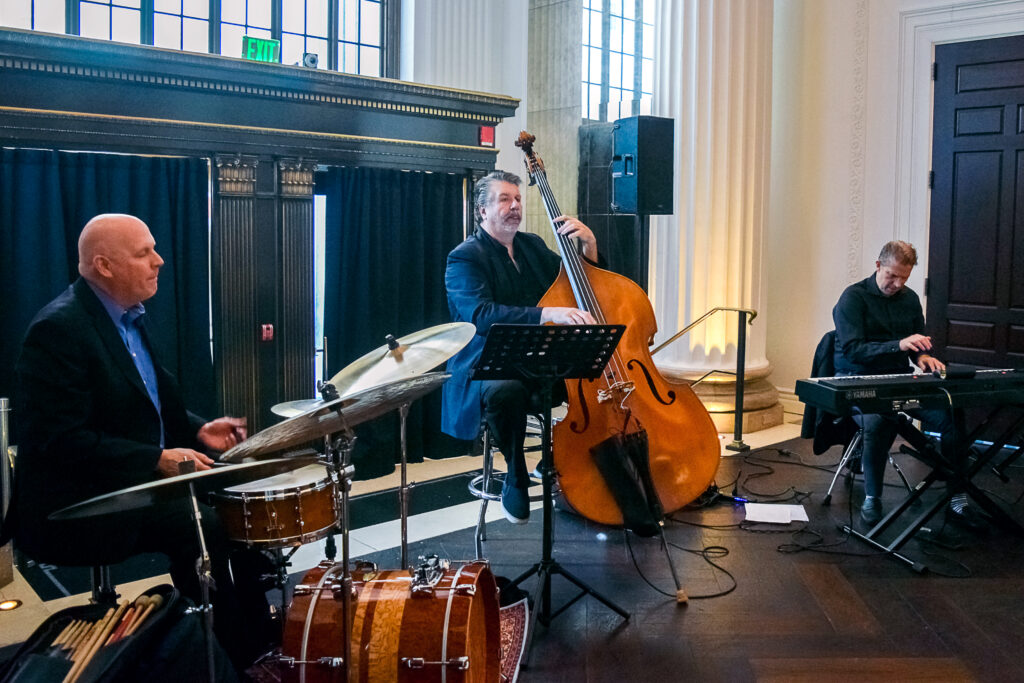 Sustainable Pittsburgh kicked things off at 6:00 pm with a welcome from Executive Director, Joylette Portlock, Ph.D., and remarks from special guests—which included, County Executive Rich Fitzgerald and City of Pittsburgh Mayor Ed Gainey. Later in the evening, we featured a special fireside chat with Dr. Portlock and Sustainable Pittsburgh's founding executive director Court Gould, as they traced the legacy of the organization and explored upcoming opportunities to forge a better future for all.
Finally, the announcement of the Top Scorers for the inaugural Social Equity Sprint rounded out the evening. This was an opportunity to recognize and honor the organizations and municipalities that have made significant strides in advancing social equity in their operations and community.
---
25th Anniversary Blog Series:
In anticipation of our very special anniversary event, we celebrated our accomplishments in a series of blogs during the weeks leading up to the milestone event.
Check them below!
---
Special Thanks to Our Patron Ticket Holders:
Anonymous
Michael Boninger
Fred Brown
Diana Bucco
Cynthia Closkey
Patricia DeMarco
Susan Hockenberry
Mark Horner
Haakan Jonsson
Susan Kalisz
John Krolicki
David Landis
Mario Leone
Sarah Mayer
Brittany McDonald
Mark Mondor
Bill O'Rourke
Carol Pan
Albrecht Powell
Diane Ramos
Angela Reynolds
Ryan Ruskin
Chris Sandvig
Megan Stearman
Stephen Tonsor
Holly Vogt
Ronda Zegarelli
Special Thanks to Our Event Sponsors:

Highmark Blue Cross Blue Shield
Sustainable Pittsburgh Board of Directors
Special Thanks to Our Organizational Sponsors: