What is a Sustainable Pittsburgh Restaurant?
A Sustainable Pittsburgh Restaurant is a restaurant that has been recognized as a leader in southwestern Pennsylvania. These restaurants earned their designation as Sustainable Pittsburgh Restaurants by demonstrating a commitment to take economic, environmental, and social actions that benefit the region.
Value to our Region
Restaurants that prioritize sustainability contribute to more vibrant, equitable communities and support a healthy environment.
Value to Participating Restaurants
Whether your restaurant is new to sustainability or more advanced in its practices, this program offers tools, resources, and connections to save money, avoid costs, and conserve resources.
Start Designation / Login :
Participation is the Primary Reward
A Sustainable Restaurant designation elevates your restaurant's visibility through new marketing opportunities, attracts more satisfied customers and employees, and helps strengthen the bottom line.
Our Approach to Recognizing Sustainable Action
Designation levels are based on overall sustainability performance across a range of categories and actions designed to help restaurants care for the communities they touch, while protecting the environment and enhancing regional economic growth.
We consider actions that are aimed at bettering our environment and our society across southwestern PA. These include actions based on preventing waste, conserving water, becoming more energy efficient, food and product sourcing, and promoting equity within the restaurant industry, food system, and communities.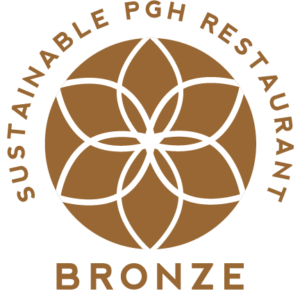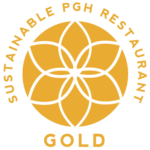 Support and Follow These Local Restaurant Leaders
There are over 140 designated Sustainable Pittsburgh Restaurants in our region. With restaurants at all price ranges, locations, varieties of cuisine, and all types of dining experiences, you can find many delicious options to suit your tastes. Find them in your community using the directory below.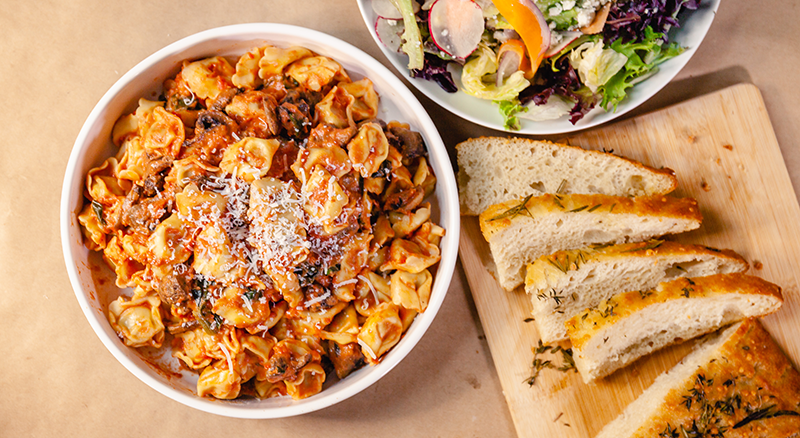 Shops
There are over 120 designated small retail businesses in 45+ communities across southwestern Pennsylvania. Find them in your community using the directory below.
Workplaces
Our newest program designed for sustainability champions and leaders at Southwestern PA organizations of all sizes, sectors, and levels of experience with sustainability efforts. Congratulations to our first-ever Sustainable Pittsburgh Workplaces: