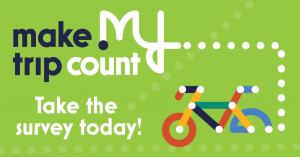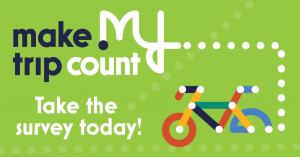 Please take 5 to 10 minutes of your time to share how you get around and make our region a better place to commute. Make My Trip Count is a survey of Pittsburgh region commuters to figure out how Pittsburghers regularly travel to work or school – and how that commute could be improved. By sharing your transportation decisions and challenges, you can directly influence our region's transportation future. All personal information collected will remain confidential.  Survey responses will be used to better inform transportation decisions, access, and choices. Respondents who complete the survey will be entered into a drawing to win one of twenty $50 Visa gift cards.  Make your voice heard by completing the survey!  Follow the link below to get started.
"The Make My Trip Count survey has deepened our understanding of how people move throughout the city," says City of Pittsburgh Mayor William Peduto. "With clear actionable data, we've been able to address Pittsburghers' real transportation needs as we continue to support the city's economic transformation."
Make My Trip Count is a strategic study of Pittsburgh's commuting patterns. The survey is managed by Green Building Alliance in collaboration with the Allegheny Conference, Allegheny County, Bike Pittsburgh, the City of Pittsburgh, Duquesne Light, EMC Research, Healthy Ride, Innovate PGH, Oakland Transportation Management Association, Pittsburgh Community Reinvestment Group, Pittsburgh Downtown Partnership, Pittsburgh Parking Authority, Port Authority of Allegheny County, Southwestern Pennsylvania Commission, and Sustainable Pittsburgh. Make My Trip Count is supported by the Hillman Foundation, Duquesne Light, and the Microsoft Corporation.