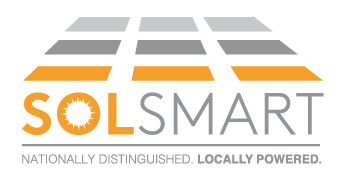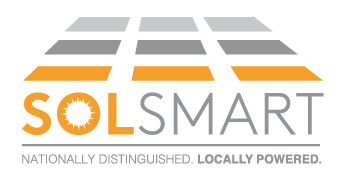 Sustainable Pittsburgh is teaming up with the Great Plains Institute and the Solsmart program staff to bring technical expertise and recognition to local municipalities looking to improve their potential for attracting solar investment. Solsmart, a program of The Solar Foundation and the International City/County Management Association (ICMA), is a voluntary recognition program for municipalities that uses objective criteria to assess and guide local governments seeking to streamline the process of reviewing and approving solar photovoltaic energy systems. 
Installing solar voltaic energy to power a home or business is an excellent way to save money, lower carbon pollution, and improve regional air quality. But one of the largest barriers to installing solar energy is not the cost of the system itself, but the soft cost of obtaining permits, waiting for reviews, and navigating the inconsistent and sometimes dated regulations of local government. The solar landscape has changed dramatically over the past 15 years and we are working with national partners to assist local governments in updating and streamlining their processes.
Sustainable Pittsburgh is looking first to communities who've previously earned recognition through the Sustainable Pennsylvania Community Certification program, a program managed in collaboration with the Pennsylvania Municipal League (PML). Municipalities who are selected to participate in this effort will receive technical assistance from local and national solar experts and support from local graduate students. A team of graduate students, assisted by Sustainable Pittsburgh staff, will help community leaders assess which criteria in the Solsmart program the municipality is currently eligible for and work with them to develop a workplan to achieve maximum potential. The municipality will also have access to Pennsylvania specific training and resources. 
In addition, Sustainable Pittsburgh and PML will be adding the Solsmart program as criteria to the Sustainable Pennsylvania program.  This means that communities who earn the Solsmart designation will also benefit from a higher score in the Sustainable PA program.If your municipality is interested in participating, please contact Jim Price; jprice@sustainablepittsburgh.org