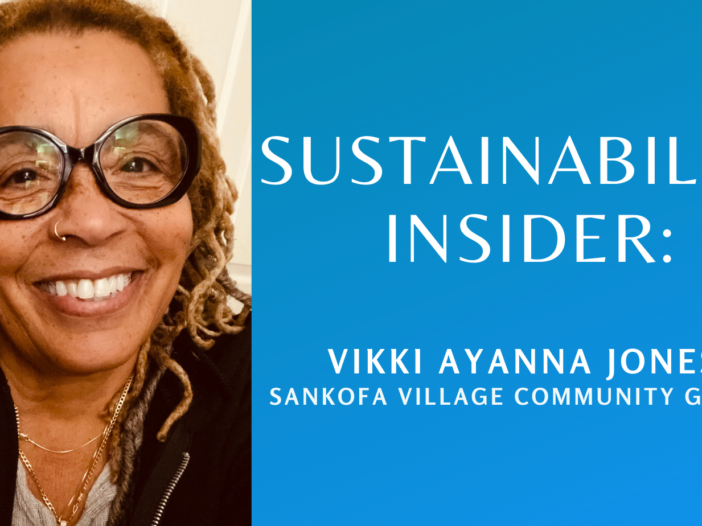 Change is possible. That's the core vision behind the Sankofa Village Community Garden, located in Homewood. Developed in 2015, the garden was designed to eradicate food apartheid, a social construct that devalues communities as being less deserving of nutritious food and thus, geographically and economically isolates residents from healthy food options. This access and equity issue can affect all people, but systemically impacts Black, Indigenous, and People of Color communities. 
Sankofa Village Community Garden desires to both feed the community and educate about healthy options and urban agriculture. Located in what was once a popular drug corridor. the garden lots have thrived these last six years, thanks to the help of volunteers and other local nonprofits. 
In an interview with Sustainable Pittsburgh, CEO and Founder of the Sankofa Village Community Garden Vikki Ayanna Jones shared valuable insight with us on the food justice movement in Pittsburgh: 
What's something about your work that makes you excited right now?

JONES: The expansion of our farm; with that we can institute additional projects, like Sankofa's Word is Bond bike rentals and Saturday bike repair classes; Keelin's Place, a garden for autistic children and designed especially around their needs; and a drive-thru farmer's market. 
What sustainability/equity work is happening in Pittsburgh that isn't getting enough attention?

There are a lot of gardening projects and work being done in black communities throughout the city that are not receiving the support they deserve. How can people support these projects? Join us on Volunteer Day–two upcoming volunteer dates are Saturday, April 10 and Saturday, May 8, from 9:30 am-12:30 pm. 
What is the end goal or vision you have for food justice in Pittsburgh?

To stress the importance of growing your own food–not as just a hobby, but on a consistent basis. When communities grow their own food, they become self-sufficient and can really take care of one another. 
What is something readers can do right now to help?
When gardens and farms call for volunteers, people MUST show up to support and help. Bring the children and start making it a family day!  We must build our own communities! Another way to help is to donate to our GoFundMe projects, like our current fundraiser to move to a larger lot. For more information about volunteering, check out the Sankofa Village Community Garden website.